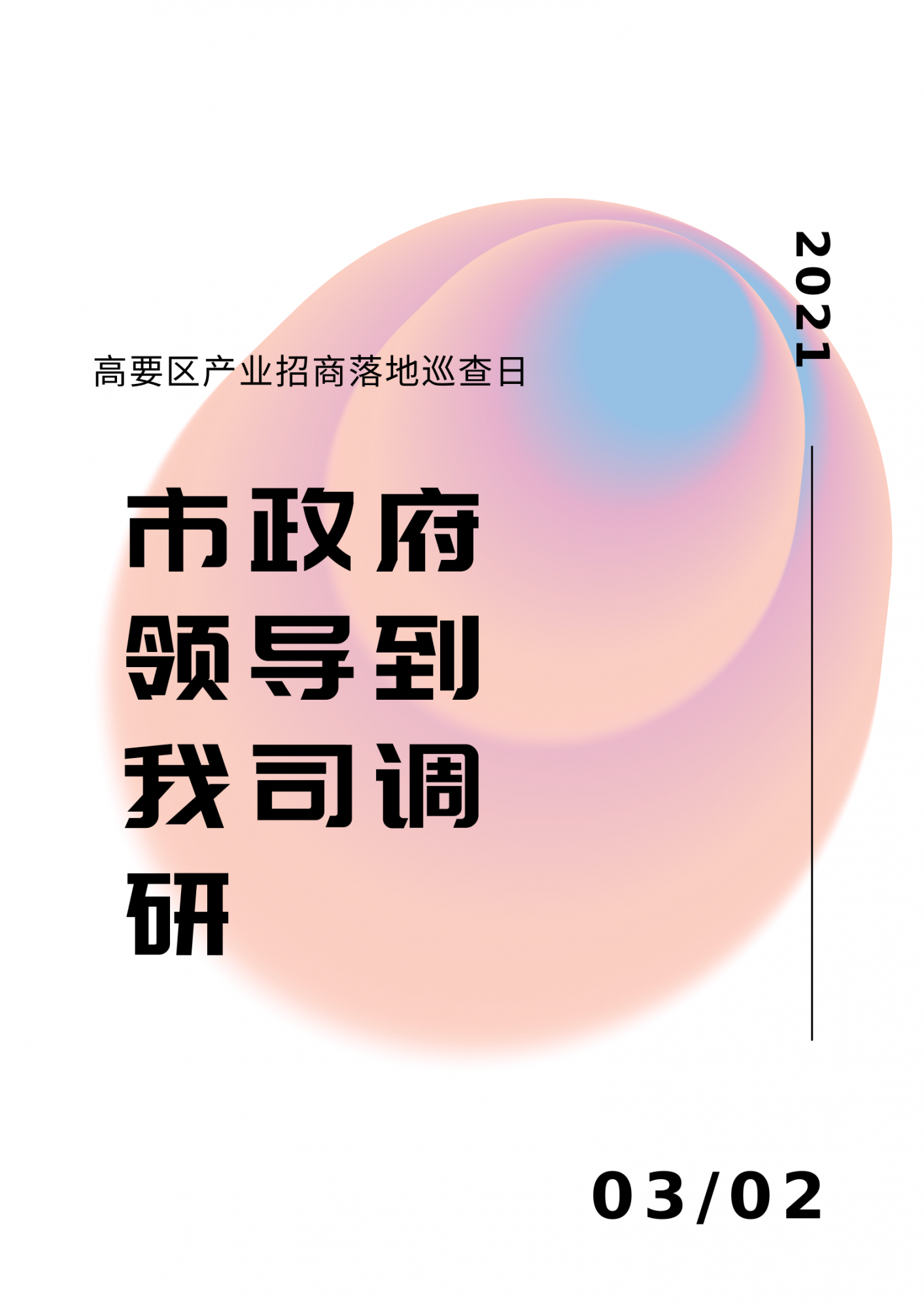 On the morning of March 02, Su jiongchuan, Lin Jie, vice chairman of the Municipal Committee of the Chinese people's Political Consultative Conference, and other leaders led the municipal investigation group to our company for the investigation of the "industry investment promotion landing inspection day". Huang Junquan, chairman of our company, Huang Zhenfeng, general manager, and Feng Yi, director of operation, accompanied us to participate in the investigation.
The municipal leaders first visited the production workshop of our company and actively investigated the production situation of our company in the future.
After that, a forum was held in the conference room of our office building. The municipal leaders had a detailed understanding of the problems and practical difficulties in the process of land use project and employment, studied and coordinated to solve the problems, and put forward opinions and suggestions. It is hoped that the project will be completed and put into operation as soon as possible, with good results.